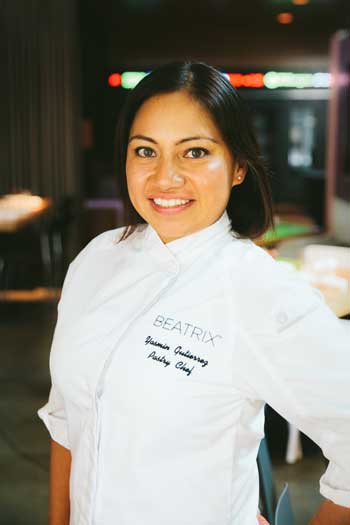 Yasmin studied Culinary Arts at the Illinois Institute of Art with an emphasis in pastry and continues to take classes at Chicago's French Pastry School.
She began her career as an intern at Bittersweet Bakery on the north side of Chicago. A few years later, she joined Lettuce Entertain You's Foodlife in Water Tower Place where she became the pastry chef and also oversaw Mity Nice Grill and Foodease after just two years. Now, Yasmin oversees the pastry program both at Water Tower Place, Beatrix and Ēma. Her specialties include cupcake creation and design, coffee cakes and birthday cakes.
Outside of the bakery, Yasmin plays soccer and enjoys spending time with her husband and two children.