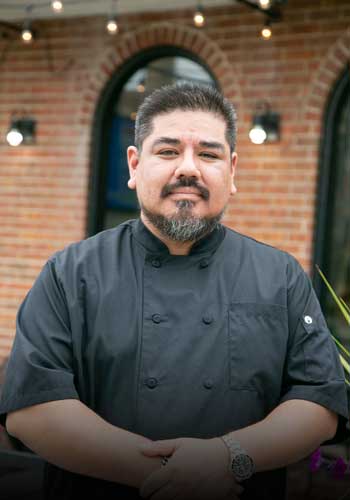 Nestor Soto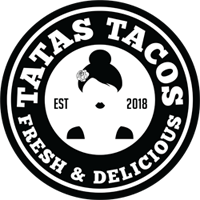 Chef Nestor Soto serves as co-owner and Executive Chef at Tatas Tacos, a new concept by 4929 Group that opened the spring of 2018 in the popular Six Corners neighborhood of Chicago. At Tatas Tacos, Soto oversees menu development, conceptualizing and creating a fresh take on Tacos and implementing a Nuevo Latino touch where guest will experience "uniquely familiar" flavor combinations. He draws inspiration from all corners of the world, with an emphasis on flavor, presentation & quality. He understands the importance of a guest's perspective and comfort when dining out and strives to create a memorable meal for all guests.
In 2006, he joined Bottleneck Management as the Corporate Executive Chef, working at various Chicago restaurants including Sweetwater Tavern & Grille, South Branch Tavern & Grille, the Boundary Tavern & Grille, Trace and Old Town Pour House. Most recently, Soto served as Corporate Executive Chef at Rack House Kitchen & Tavern in Arlington Heights, IL. and Kinfork BBQ & Tap in the Woodfield Mall in Schaumburg IL. under Wine Not Hospitality, where he oversaw kitchen operations.
Nestor's true culinary passion kicked in when he landed a job opportunity for one of Chef Wolfgang Puck's Chicago restaurants, Spago. He gained knowledge and experience with a wide range of techniques, diverse styles of cooking, theory and history of food from around the world, perfecting combining flavors and spices. He is very grateful for having the opportunity to work in this high-end establishment because he learned how to work in a well organized, professional, high volume culinary business.
Nestor joined Tatas Tacos with more than 25 years of industry experience. He served as Executive Sous Chef at Rock Bottom Brewery Co. in their Denver, Milwaukee and Chicago locations, he also served as Lead Cook at Wolfgang Puck's restaurant in Chicago and as Executive Sous Chef for the Weber Grill Restaurants. As a consultant he has assisted in opening and designing many restaurant concepts. Below is a listing of some of the restaurants Nestor has been involved as a chef, consultant or kitchen designer:
Five Rock Bottom Breweries for the Rock Bottom Group around the US
Five Weber Grill Restaurants for the Weber Grill Company in Chicagoland and Indiana
Wolfgang Puck's Spago, Wolfgang Puck's O'hare Airport, Wolfgang Puck's in The Museum of Contemporary Arts, Wolfgang Puck's in The Gleacher Center and Wolfgang Puck's Catering
Carnavale Chicago by Jerry Kleiner
The Ivy Boutique Hotel, Magnificent Mile Chicago IL
Kirkwood and WestEnd for the Four Corner Tavern Group
The Boundary, Sweetwater, Southbranch, Old Town Pour House for the Bottleneck Management Group
Toby Keith's I love This Bar and Grill in Rosemont for the Boomtown Entertainment Group
Loft 21 in Lincolnshire IL (Previously the Cubby Bear North)
The Lone Girl Brewing Company in Waunakee WI
Hopcat, Grand Rapids MI
The Next Whiskey Bar in Lisle IL.
All Epic Burger locations
Chicago Taco Authority in Old Irving Park, Chicago IL
El Jefe de Tacos in Highland Indiana
Rack House Kitchen and Tavern in Arlington Hight and Kinfork BBQ & tap in Schaumburg IL.
The Northbrook Sports Club, Hinsdale IL.
Magik Street Tavern in The Lacuna Lofts in Pilsen, Chicago IL.
And more….