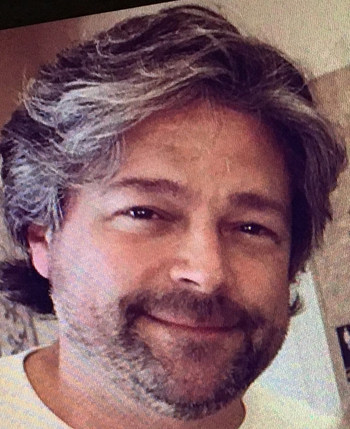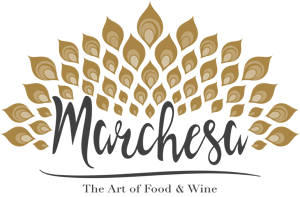 Marchesa Executive Chef Mark Sabbe's love affair with cooking began where it does for so many talented kitchen professionals -- in a loving home filled with food, family and lots of fun! As a young man, between watching his (Belgian?) father whip up delicious meals from the simplest ingredients and his paternal grandmother baste steaks with butter in her favorite skillet, he developed a palate for rustic and flavorful creations from the Old World. Cooking meant love and happiness and hearth and home and Mark took easily to the role of "family chef." It wasn't the first role that he studied as his life unfolded, but it is indeed the role he was always meant to play.
Later, as he grew and discovered that being able to cook a sumptuous meal impressed girls, he had new inspiration to master his culinary skills – an audience! He continued to prepare plates of delicious food for friends and family for holidays and important life celebrations. Learning to cater to guests by creating dishes from all over Europe and matching them to sublime wine selections has laid the groundwork for the key role Chef Sabbe will assume at River North's new home of modern Continental cuisine, Marchesa, opening in spring of 2017.
After graduating from Indiana's Purdue University, Mark embarked on a successful 20 plus year career in the advertising industry. Spending almost a decade at Chicago's powerhouse ad agency, Leo Burnett, gave Mark the opportunity to work with high-level clients on a variety of important campaigns. During this time, he saw how messages about food and wine played out in the media. These skills will be invaluable in filling the calendar with interesting food demonstrations, guest Chef meet-and-greets and wine dinners. Learning the ins and outs of the ad game tapped into his natural creativity, which will show in the artfully-prepared cuisine at Marchesa. Catering to clients and collaborating with a team of creatives also polished his skills and freed-up his ego. The Marchesa motto, of being a 'guest-driven,' instead of a chef or sommelier-driven restaurant, resonates well with Chef Mark's ad agency background, where the team's only goal was to please the client, at all costs. Giving the diners what they want, in a twist to the immortal words of Marshall Field, is the modus operandi of the whole operation.
As much as this creative journey excited him year after year, Chef Mark felt pulled back to the hearth. After a particularly challenging time in his life, he finally listened to the siren call of his youth and made the decision to pursue his true calling, that of journeyman chef. Family and friends supported his decision and indeed, asked "what took you so long?" His inner voice, the one telling him to follow his passion for the culinary arts, finally won out after ten years of not listening to it.
He turned to the experts at highly-rated Kendall College to hone his natural cooking techniques and polish them into the leadership skills required of a successful Executive Chef. His talent led him to be awarded by the faculty the Albert Furbay Award, so named after the founder of Kendall College. He earned several scholarships and was awarded the prestigious Escoffier Award for outstanding graduate of his class. In recent months, he has returned to the Kendall classroom as an adjunct professor, which will imbue the Marchesa operation with the foundation needed to run a top-notch kitchen operation from day one.
Upon graduation, Chef Sabbe moved to California's Napa Valley for a 3 month sabbatical to become a certified sommelier with the Guild of Master Sommeliers. Often describing wine as his "mistress," he is as passionate about the perfect glass of nuanced red wine as he is about the perfect Strozzapreti al Sangrantino con Ragù di Coniglio. He also earned recognition through the North American Sommelier Association as an Italian Wine Specialist. His sophisticated palate for food and wine pairings have been featured in wine industry magazine, Tasting Panel.
In August of 2012, he joined Michelin-starred Chefs Jose Garces and Cory Morris at the Blackstone Hotel's stellar Mercat a la Planxa. This temple of Catalonian cuisine formed the basis for Chef Sabbe's love of Spanish food and wine. His skill set within the constraints of the kitchen won him a leadership award during his tenure. The Mercat experience led him to travel to Barcelona and Andalusia, touring powerhouse wine regions extensively. He is anxious to bring this own take on both traditional tapas and more robust entrees to the Marchesa menu, along with his love of Spain's sparkling wine, Cava.
The camaraderie of working with fellow chefs, including Michelin-starred Mexique owner, Carlos Gaytan, whether at a charity event, on stage at Chicago Gourmet, or while breaking down an entire pig at a popular foodie event like Cochon 555, has given Chef Sabbe much practice plying his craft in front of a crowd. The private Chef's table in Marchesa's kitchen will allow food savvy guests to enjoy a front row seat to the culinary action on a nightly basis.
Most recently, Chef Sabbe worked at Chef John McLean's beloved Italian restaurant, Sono, where the wood-fired cuisine is rustic, straightforward and spot on. Mastering the open fire to turn out succulent grilled meats and sublime pizzas led to Mark's promotion within the group and he was tapped to open and develop the menu and wine list for the South Loop's vibrant Sociale and Café Press Chicago.
Chef Sabbe's tenure at Sociale won praise from Chicago Reader's Mike Sula, saying "the South Loop restaurant (is) hiding some real kitchen talent...and remarkable entrees," specifically mentioning the, "grilled octopus...so tender it's basically shellfish butter," and describing Chef Sabbe's treatment of black Iberian pork chops as "stunning pieces of meat." A full circle moment came when the roast chicken that he mastered at his maternal grandmother's apron strings won praise from one of Chicago's most respected dining critics. Following his bliss has paid dividends of the heart as well as to his resume for Chef Mark.
Tapped by Marchesa principals, Kathryn Sullivan Alvera and Jason Clark, to assume the role of Executive Chef, Mark is excited to bring his modern interpretations of classic Continental cuisine to the project and to be able to wear both his chef and sommelier toque on any given day. A good friend of Marchesa's Sommelier, wine industry veteran, John Cressman, he looks forward to collaborating on the day's food and wine menu.
In addition to the French, Italian and Spanish foods that Marchesa will be known for, a rotating monthly focus on the other wine regions of the world will allow him to explore robust dishes from everywhere from Stellenbosch to Patagonia. This rotating, monthly wine region feature will stretch to cocktails as well as floral and table top design, keeping the interior as ever new as the sumptuous food.
During each chapter of his life, Mark Sabbe he has shown a willingness to put in the time to learn a new skill, perfect an old one and dream of an even bigger plan for his future. It is this constant love of learning, dedication to the craft and true desire to please people through the pleasures of the table that will make him an invaluable part of the Marchesa team. As he puts it, "cooking for others feeds my soul, it is the one thing in life that makes me happiest."
Marchesa
535 N. Wells St. Chicago, IL 60654