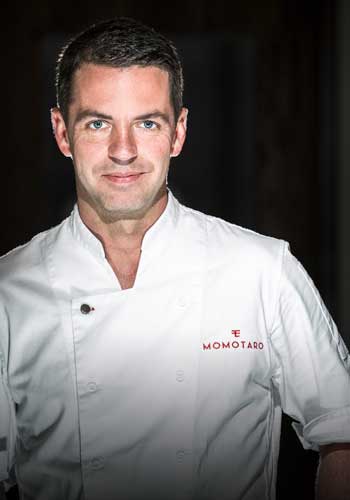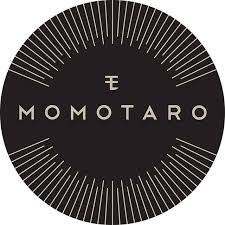 Mark Hellyar joined the Boka Restaurant Group as Executive Chef/ Partner of Momotaro in Fall 2014. When long time fans of Japanese cuisine, Kevin Boehm and Rob Katz, tasted Hellyar's food, they knew they were onto something special and wanted to partner with him to bring traditional Japanese dining to Chicago.
Chef Mark Hellyar began his career at Citronelle in Washington, D.C. and then moved on to work at the country's first certified-organic restaurant, Restaurant Nora, where he became chef de cuisine. While at Restaurant Nora, he developed an appreciation of using seasonal ingredients, while cooking with modern techniques and creating innovative menus. Hellyar then jumped over the pond and relocated to England to work with renowned chef and molecular gastronomist Heston Blumenthal.
Putting to use all that he had learned abroad, Hellyar returned to Washington, D.C. and became the founding chef de cuisine at Blue Duck Tavern. With Hellyar at the helm, the restaurant made Gayot's list of Top 10 New Restaurants in America. After his time at Blue Duck Tavern, Chef Hellyar decided to fulfill his dream of working in Japan. While living in Tokyo and gaining a deep appreciation for Japanese dining, culture, and way of life, Chef Hellyar worked at Oak Door, Keyekazaka, and Shunbou.
After his time in Japan, Chef Hellyar once again moved back to the states, after being offered a position as the Corporate Research Development Chef for all of Stephan Starr's restaurants. While working with Starr Restaurants, Chef Hellyar was heavily involved with the openings of Makoto and Le Diplomaté.
Hellyar is excited to watch Momotaro grow throughout the years and seasons, while researching and pushing deeper into authentic Japanese cooking. The menu promises to be full of interactive surprises for guests – Hellyar likes a little bit of mischievousness in his dishes to help put a smile on his guests' faces.