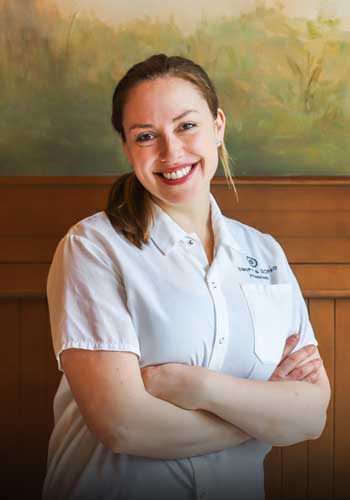 Leigh Omilinsky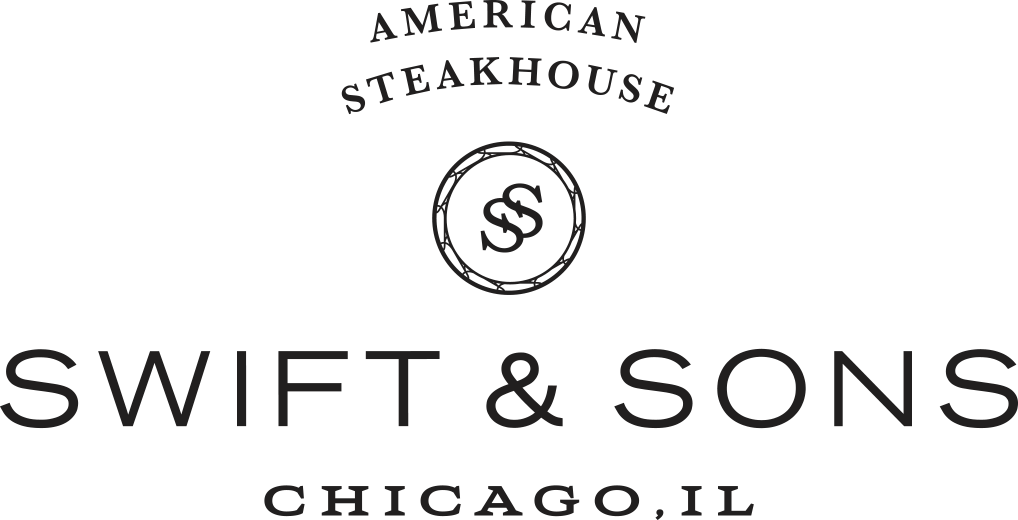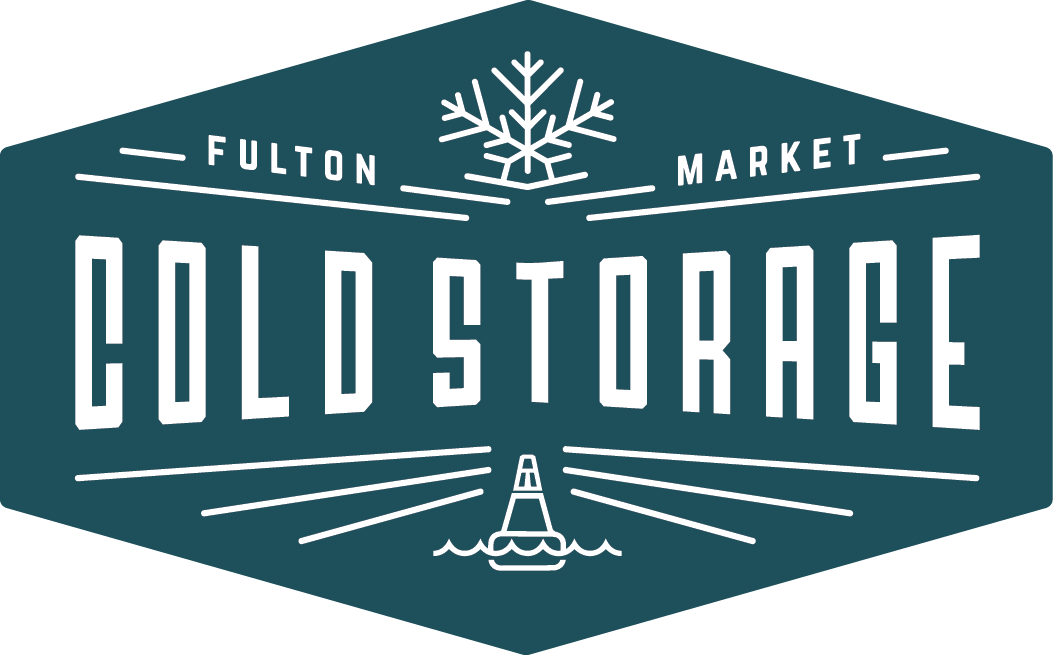 Growing up in Chicago's north suburbs, her childhood dream of becoming a jazz piano player quickly changed after a pivotal crème brulee experience at San Francisco's Top of the Mark restaurant. Stunned by its simplicity and delivery of flavor, at the ripe age of 10 years old she stumbled upon her passion and pastry philosophy. Hooked, Omilinsky spent her teenage years working at bakeries and watching Julia Child and Jacques Pepin on television.
After receiving degrees in Baking & Pastry Arts and Food Service Management from Johnson & Wales University, Omilinsky began as a pastry cook at the JW Marriott in Denver. In 2006, she ventured back to Chicago where she worked for James Beard award winning chefs Rick Tramonto and Gale Gand; first at Tramonto's Steak and Seafood as the lead pastry cook and then at TRU restaurant as pastry tournant. Enamored with the fine dining environment, Omilinsky began working at L2O restaurant in 2009, where she worked as chef de partie under celebrated chef Laurent Gras. In 2010, Leigh Omilinsky joined Sofitel Chicago Water Tower as assistant pastry chef. Promoted to Executive Pastry Chef in 2012, she oversaw the hotel's pastry program including private dining, amenities and the plated desserts at Café des Architectes and Le Bar. In 2013, Omilinsky was included on Zagat's 30 Under 30 list and received the Jean Banchet award for Best Pastry Chef.
After five years working with French pastry, Omilinsky jumped at the opportunity to venture further south and explore all that Italian cuisine has to offer, accepting the role of pastry chef at Nico Osteria in 2015, where she continued mastering the balance between simplicity and depth of flavor. In 2018, Omilinsky was named Chicago's Rising Star Pastry Chef by Starchefs who said "Omilinsky has become a pillar in the Chicago pastry community, rallying around causes and her pastry peers and setting an example for pastry chefs who want to make an impact far beyond the plate." In addition to Star Chefs, she was also included on FSR Magazine's 40 Under 40: Restaurant Stars on the Rise in 2018.
In January 2019, she started with Boka Restaurant Group as the pastry chef of three concepts - Bellemore, Swift & Son's and Cold Storage, showing the diversity of her dessert styles. At Bellemore, her menu features beautiful and familiar flavors with unexpected twists, like pavlova with honey and butter braised pineapple with licorice ice. At Swift & Son's, her menu will stay true to classic steakhouse desserts, elevating them with French pastry technique. At Cold Storage, she'll show a more playful side, with an inventive sundae program, popsicles and a rotating pie program.