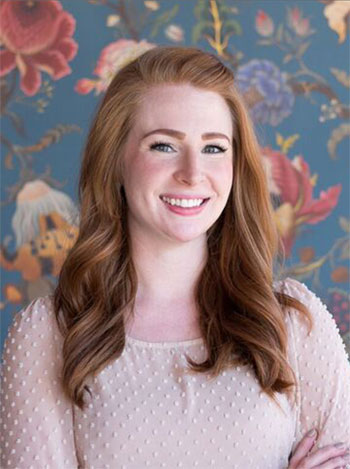 Born and raised in Louisiana, Laura's roots are in southern hospitality. While pursuing a degree in writing in Chattanooga, she took a job as a hostess, fell in love with the industry and quickly worked her way up to bartender. It was there, under the guidance of her mentors, that she found her passion in the world of classic and craft cocktails.
With a dream in sight, Laura uprooted her life to move to the talent-filled city of Chicago. The continuous encouragement and support from the tight-knit bar community inspired her to compete in SpeedRack Chicago, the Diageo World Class Regional and National Finals, and work hand in hand with Tales of the Cocktail as a returning cocktail apprentice. Laura is currently the head bartender at Bad Hunter and you can still catch her behind the stick from time to time at Sportsman's Club.
When it comes down to it, she just loves making cocktails and creating a happy place for her guests to drink.
I'm thrilled to have a chance to participate in the Grand Chefs Gala's "Night Cap" event and showcase what I'm passionate about, while benefitting a great cause. It's not often we get to make cocktails for the greater good, and knowing that we get to provide people with an enjoyable experience and help raise money for the Cystic Fibrosis Foundation is really rewarding.