Larry Feldmeier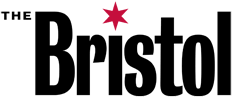 Larry Feldmeier is the Executive Chef of The Bristol, where he brings over 14 years of experience to the table. Trained in classic technique, but with a keen sight for creativity and innovation, he offers a complex, yet refined culinary program for guests to enjoy. Chef Larry's culinary vision at The Bristol will provide guests a feast for the senses, one that far exceeds expectations.
Chef Larry comes to The Bristol with an impressive background in the culinary world, having most recently served as the Executive Chef at The Albert and Executive Sous Chef at Sixteen. It was there he learned the virtues of patience and diligence in the kitchen, and it also marked the moment where Chef Larry recognized how presentation is just as important as taste. It was during his reign that this two Michelin Star restaurant led the 2018 Jean Banchet awards, receiving a total of four nominations, including Restaurant of The Year.
Born and raised in Mokena, a Chicago southwest suburb, Chef Larry began his culinary career at the young age of 15. Launching his career as Sous Chef at Tin Fish and then moving on to cook at Samplings Wine Bar, voted Best Restaurant by 5280 Magazine, in Colorado, he began to appreciate the great outdoors, using nature as his inspiration. Here he began to experiment with fresh ingredients, like wild mushrooms and herbs. From there, Chef found his way to Park City, Utah as Sous Chef at the Goldener Hirsch Inn, which was awarded the AAA four diamond, before making his way back to Chicago.
Chef Larry now resides in the southwest suburbs of Chicago. Complementing his love of nature, Chef has created a new greenhouse gardening program, where he strives to provide fresh, seasonal ingredients to boost the mind and nourish the body with novel flavors that will both excite and satisfy the taste buds. Chef Larry is excited to bring simplicity – with a twist – back to the table.