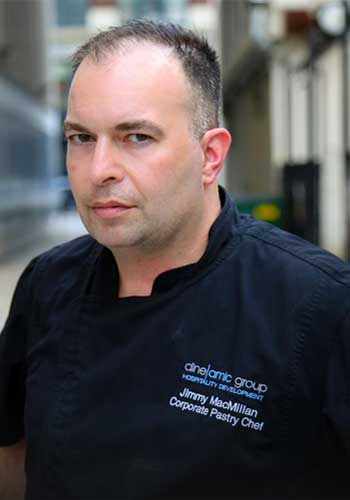 Jimmy MacMillen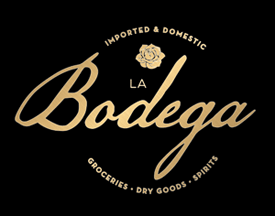 A Detroit native with decades of professional culinary experience, Jimmy MacMillan joins DineAmic Group as the Corporate Pastry Chef. Prior to, MacMillan was working in-house at one of the largest Midwest-chain grocery stores, Mariano's, as the Director of Pastry Operations and Executive Pastry Chef. While in this position, MacMillan utilized his pastry background and maintained the brand's vision for all 43 stores.
Initially, MacMillan never planned on becoming a pastry chef as he started his career touring with his band and only worked in restaurants during his time off from the road. In addition to his creative background, including sculpting and painting, he was drawn to the pastry chefs at the restaurants observing them to continuously develop new and creative desserts. When he noticed the pastry world combines all of his passions, he set aside his music career and educated himself in the profession by going to pastry school.
MacMillan received professional training from countries all over the world such as France, Spain, and the Chocolate Academy in Switzerland. He credits his success to some of the best pastry chefs he trained alongside, some of which are: Albert Adrià, Ramon Morató and Stéphane Tréand to name a few.
Recognized for his excellent talent with a broad spectrum of global culinary knowledge, he found a fit with DineAmic Group and joined the team at the beginning of 2018. As the Corporate Pastry Chef, MacMillan oversees the dessert department for all of DineAmic Group's restaurants creating dessert menus and recipes seasonally as well as hiring and training all new pastry employees. He was initially captivated by DineAmic Group's unique profile as the company's culinary roster has a different focus with each restaurant. MacMillan enjoys not only being a member of DineAmic Group's reputable team, but also a part of the burgeoning culinary world that Chicago brings.
On a daily basis, he is acknowledged for his creative and well-composed desserts.For example, each month, MacMillan creates Bodega's monthly over-the-top churro flavors and Public House's insta-famous cake shakes. MacMillan looks to continue pushing the pastry limits and flavor profiles for guests who plan to visit DineAmic Group's restaurants.