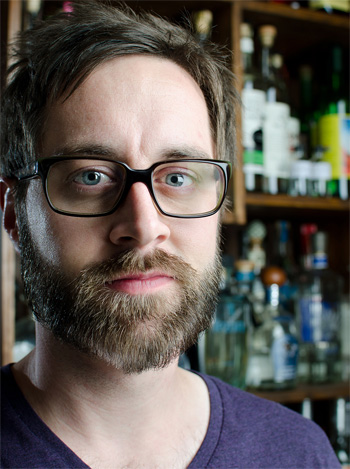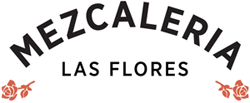 One of Chicago's preeminent authorities on Mexican spirits after serving as Chief Mixologist and Bar Director for Chef Rick Bayless's namesake hospitality group, Jay Schroeder summons his unique bar vision in partnering with Chef/Owner Sarah Jordan of Johnny's Grill to launch Mezcaleria Las Flores. Constantly pushing his knowledge of interesting flavor combinations and balanced spirit-driven cocktails, Schroeder has since become a force in Chicago's mixology scene, was named to Zagat's inaugural "30 Under 30" in 2012, and was one of the last four standing at Red Eye's "Best Bartender" competition in 2012.
Jay's immersion in the cocktail culture as a server at the Drawing Room in 2008 allowed him to work under nationally acclaimed bartender Charles Joly, an industry icon who garnered much acclaim for his inventive bar program at The Aviary. He joined Mercadito as a bartender before quickly moving behind the bar at the group's cocktail lounge, Double A, where he became head bartender. It was at Double A at that he developed a fixation for Mexican spirits, digging deeply and focusing on blind tasting and side-by-side spirits comparisons.
His experience working as Chief Mixologist at Bucktown's Red Door in 2013 caught Rick Bayless's eye and led to Schroeder eventually running the cocktail program as Chief Mixologist for Rick Bayless at River North's Frontera Grill, Topolobampo, and Xoco. At Frontera, Jay not only curated the margarita list, but also created the restaurant's seasonal craft cocktails and launched sister-restaurant Xoco's craft cocktail program heavily informed by aroma science and force-carbonation. His cocktail work at Frontera Grill was featured in Food & Wine's 2015 Cocktail Guide. Since beginning his hospitality career in 2003, Jay has completed top-level, spirit-based education programs and advanced courses in Mexico, in addition to spending time perfecting his craft in Chile, Scotland, Peru, Puerto Rico, Poland, France and more. He is a Certified Specialist of Spirits, BNIC certified Cognac Professional, and certified Diagio Master of Whiskey. Focused on seasonal ingredients and fresh flavors, Jay's approach to the cocktail evidences the breadth of his beverage knowledge with each drink, a testament to his standing as one of the country's preeminent agave spirits authorities.