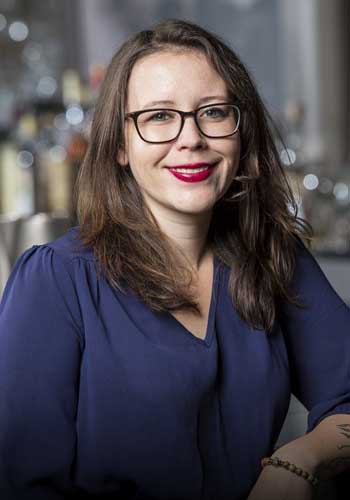 Janee Craver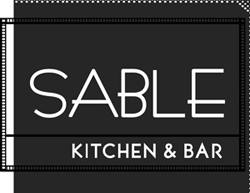 Beverage Director and Level 1 Sommelier, Jenee Craver, brings more than six years of industry experience to the pre-prohibition inspired cocktail program at Sable Kitchen & Bar in Chicago's River North neighborhood.
Born and raised in Ithaca, NY, Craver got her start as a server and bartender at World Café Live at The Queen, an independent music venue in Wilmington, DE. After graduating from East Stroudsburg University in 2011 with a B.S. in Hospitality Management, Craver was eventually promoted to Head Bartender and Supervisor of World Café Live's Philadelphia location. It was here that Craver began delving into the world of craft cocktails. She created house-made bitters, tinctures, syrups and liqueurs and implemented a barrel-aged cocktail program. In 2016, Craver put on "Distilladelphia," a craft spirits event that showcased 21 local distilleries. That same year she became a finalist in Glenfiddich's "World's Most Experimental Bartender" competition before accepting the position as Bar Manager of In The Valley (ITV), a cocktail bar with an extensive, natural wine program in Philadelphia.
As Bar Manager of ITV, Craver collaborated with chefs to create cocktail pairing menus and furthered her wine education by becoming a certified Level 1 Sommelier. In 2017, Craver joined Tales of the Cocktail's Cocktail Apprentice Program (CAP) where she met mentor and former Sable bartender, Jessica Lambert, who inspired her to further her bar education. In the fall of 2018, Craver relocated to Chicago and accepted the position as Beverage Director of Sable Kitchen & Bar.
With Craver at Sable's helm, the acclaimed bar program will continue to feature unique and modern cocktails that are built upon the foundation of classic recipes. When not behind the stick, Craver can be found sketching, reading and cycling.