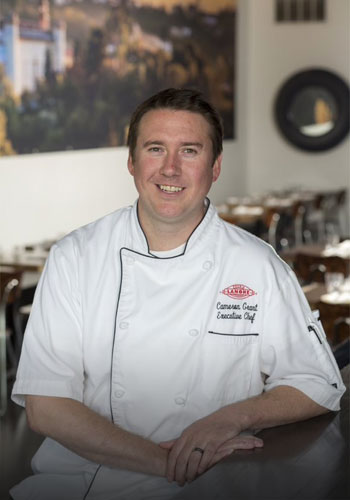 Grant Cameron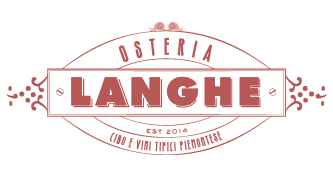 Chef Cameron Grant credits inspiring the happiness of others as the concept behind Osteria Langhe, as well as the reason why he continues cooking for over 15 years. The beginning of Chef Grant's culinary adventure started in Scotland, his childhood home, where he grew up on Scottish meals and learned the principles of cooking from his mother, who ran a catering company. His father, a businessman, instilled in Grant an eye for business and inspired him to pursue his passion. Eventually, Grant moved to the United States and pursued a bachelor's degree in creative writing at the University of Puget Sound in Tacoma, Washington, and from there pursued an Associate's Degree in Applied Science at Johnson & Wales University in Colorado. Grant always had a creative mind and combined with his love of cooking, a career in the food industry was the perfect fit.
Chef Grant started working in the food service industry in 1998 and has never turned back. He served as Executive Chef of several restaurants including Laudisio Ristorante in Colorado and Profumo Divino in Treiso, Italy where he was introduced to the style and culture of the Piemonte region.Also in Treiso, Grant was honored to complete a stage at the famed, Michelin one-starred restaurant La Ciau del Tornavento. Grant believes in the philosophy that meals create conversation, and through his cooking,hopes to spark a dialogue surrounding Osteria Langhe's Piemontese cuisine and background. ChefGrant's recent experience includes serving as Executive Chef at Hornet Restaurant in Colorado and Chef De Cuisine at the Intercontinental Hotel in Rosemont, Illinois.
Chef Grant has a great deal of admiration for many culinary icons, including Chef Gordon Ramsay, the second most decorated Michelin Starred chef in the world, and Chef David Chang. Grant is drawn to those who have built something for themselves by building a team around them, and that concept has inspired him to turn his life of cooking into a business that provides for his family and the community. He invites diners to enjoy a traditional Piemonte experience at Osteria Langhe, and hopes they will find the same joy and happiness in the cuisine as he does. During his free time, Chef Grant enjoys spending time with his family, and golfing.