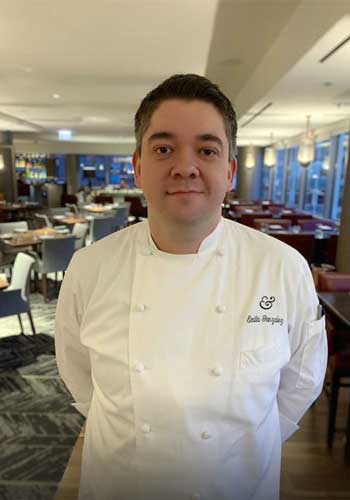 Emilio Gonzalez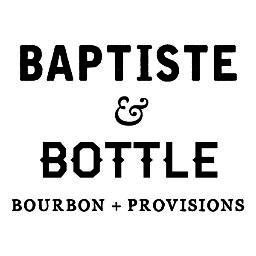 Emilio Gonzalez has been promoted to Baptiste Bottle's Chef de Cuisine in November 2018. In this new role, Gonzalez will lead the culinary team, train staff, execute service at Baptiste & Bottle and will collaborate with Beverage Lead Amit Gilad to pair cocktails.
Before his promotion, Gonzalez was the Senior Sous Chef at Baptiste & Bottle for the past two years. Previously, he worked at The Lobby at the Peninsula Hotel in Chicago. He rose from Chef de Partie to Sous Chef under Executive Chef Seth Moliterno. Before that, he worked as a Chef de Partie for four years at Medinah Country Club, of the country's top Clubs. Gonzalez graduated from The Illinois Institute of Art with an Associate Culinary Degree in 2010.
Gonzalez grew up with an appreciation of fresh and local ingredients while watching his parents work as farmers in Southern California. His passion for the culinary arts grew as he worked in his home kitchen with his mother and grandmother. He spent his childhood learning about Mexican cuisine in Southern California and later in Mexico, where he spent most of his youth.
In 2019, Gonzalez will debut his new menus, which will reflect the season and Gonzalez' flair for seasonal ingredients and Latin Influence.