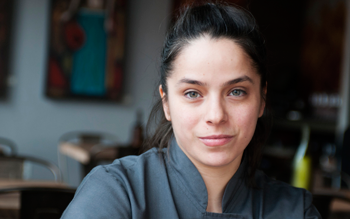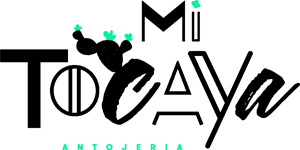 Chef Diana Davila Boldin is the Executive Chef and Owner of Mi Tocaya Antojeria in Chicago's Logan Square neighborhood. A native of the Chicago suburbs, Dávila grew up in kitchens and began working in her parent's taqueria at the age of 10.
She began her professional career at her family's upscale dining concept, Hacienda Jalapeños, where she received high praise in the form of a 2-star review from Phil Vettel at the Chicago Tribune and was called a "Mexican marvel" by the Chicago Sun-Times. Most recently Davila was featured as one of 21 Chicagoans in the Chicago Reader 2015 People Issue.
To continue her culinary exploration, Dávila studied under Chef Susana Trilling at the Seasons of the Heart culinary school in Oaxaca, Mexico. Leaving her family's restaurant to diversify her culinary palette, she went to one of 2005 Esquire Magazine's "Best New Restaurants", Butter and cooked under the direction of Ryan Poli. In 2007, she accepted a new opportunity to work alongside Guiseppe Tentori as the fish cook at the Michelin starred Boka. In 2008, she took a break from the Chicago winters and landed in D.C, where she spent four years under the wings of well-known restaurateur, Jackie Greenbaum. She helped Greenbaum conceptualize, develop and build Greenbaum's innovative restaurant concepts; Jackie's, Sidebar and El Chucho as an executive chef and most recently as chef consultant of Bar Charley. Her work in the nation's capital was heavily lauded and while there she was recognized by Washingtonian as one of 13 "Culinary Rising Stars" in 2010 as well as one of five "Female Force" chefs by Washington Life in 2011.
After returning to Chicago and opening the innovative Cantina 1910 Davila is ready to open a restaurant that truly represents her culinary voice. She is excited to share her takes on familiar Mexican favorites, favorite regional specialties and dishes inspired by her Mexican heritage with Chicago at her first restaurant, Mi Tocaya Antojeria.