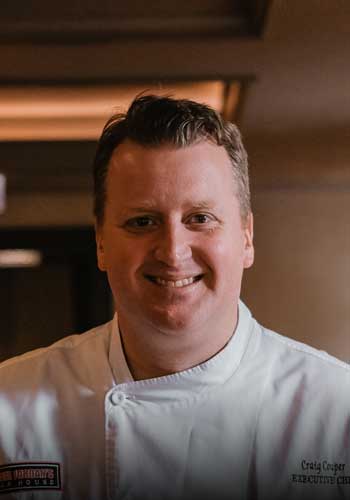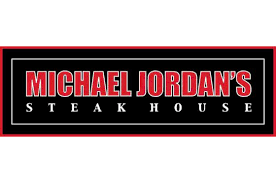 A Rockford, IL native, Chef Craig Couper's love for the culinary world began at a young age and at just 11-years-old, he was already religiously reading the Chicago Tribune food section and restaurant reviews and anxiously awaiting the new issues of Bon Appetit and Gourmet each month. After graduating high school, he attended the Culinary Institute of America in Hyde Park, New York and held positions at the University Club of Rockford, The Haymaker in Poughkeepsie, NY and Capital Grille in Chicago and Lombard before joining the team at Michael Jordan's Steak House in 2011.
In 2014, Chef Couper was appointed Executive Chef of Michael Jordan's Steak House where he oversees the kitchen, development of new dishes, staff training and overall operations for the famed Michigan Avenue steakhouse. "At Michael Jordan's Steakhouse, we feel its our job to ensure that our center of the plate proteins are of the highest quality, are cut to the highest specifications and are consistently cooked correctly," explains Chef Couper. Chef Couper's cooking style is reflected in the steakhouse with a strong emphasis on seasonality, local products and a definite nod to American Regional cooking.
Most recently, in 2017 Chef Couper was named the Executive Chef of Michael Jordan's Restaurant in Oak Brook, IL, the newest member of the Michael Jordan brand restaurant concepts. Accolades include: 2017 Ramenfest Champion, Chicago Goumet Hamburger Hop "Show Me Chicago" Winner, and Zagat's 2018 "9 Under the Radar Chefs". He also gives back, working closely with Bella Cuisine's Cop's Cooking with Kid's Organization. In his spare time, Chef Couper enjoys spending time with young children Madeline and Logan.