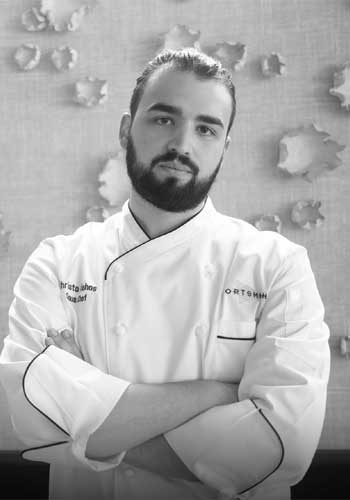 Christo Vlahos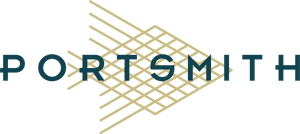 Christo Vlahos was literally born and raised in his family's restaurant – Poor Boy's Pub located in the Chicago suburbs in Montgomery, Illinois. Christo's father taught him to cook at a very young age, and at first Christo helped his father cook for church events. By age 15, Christo was an official kitchen employee at his father's restaurant after years of helping out before and after school.
After graduating high school, Christo went to Kendall College in Chicago. He eventually got his start in hospitality at Kendall College in their Catering and Events Department where worked in their kitchen while finishing culinary school.
Upon graduation from culinary school, Cristo got a line cook job at the acclaimed Peninsula Hotel in Chicago. Christo then took a sous chef position at Sociale – a Mediterranean-inspired restaurant in Chicago after his time at the Peninsula. Cristo's skill, execution, and positive attitude quickly moved him up the ranks at Sociale and became the Chef de Cuisine there.
Christo joined the Fifty/50 Restaurant Group in 2016 to become a sous chef at Portsmith – the group's acclaimed sustainable seafood restaurant in the Chicago's River North neighborhood under the tutelage of executive chef/partner Nate Henssler.
Christos swiftly moved up to the Chef de Cuisine position at Portsmith. Cristos now also oversees all the food and back of the house operations at Portsmith and its sister properties Leviathan and Apogee that all are located inside the Eurostars Magnificent Mile Hotel in River North.
When not working, Christo enjoys spending time with his girlfriend while expanding his knowledge in food and beverage.