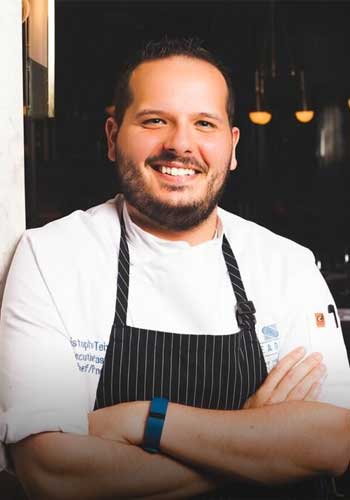 Chris Teixeira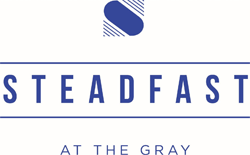 Coated in flour for as long as he can remember, The Fifty/50 Restaurant Group's Executive Pastry Chef, Chris Teixeira, infuses simplicity with intricacy in his delicious pastry programs at West Town Bakery, Homestead on the Roof, Steadfast, and Portsmith. Creating innovative desserts made with classic flavors, Teixeira excels at designing items complementing each venue's tone and atmosphere. Overseeing the growth and development of the restaurant group's program, Teixeira pairs exceptional food with sincere service.
Prior to his professional career, Teixeira received his degree in Baking and Pastry Arts from the Culinary Institute of America in 2007. Three years later, he earned a degree from the Culinary Institute of America in New York with a concentration in Hospitality Management and spent two years there as a fellow/teaching assistant, focusing on pastries and breads. Moving into the professional world, Teixeira was the Pastry Chef de Partie at the four-star dining landmark Sixteen at Trump International Hotel & Tower Chicago.
The son of Portuguese immigrants, Teixeira's first memories of baking were of his mother, who worked in the same bakery for 25 years and sparked his interest in pastry creation. Named one of five "Under-the-radar pastry chefs whose names you ought to know" by Chicago Tribune's Phil Vettel in 2013 and included on Zagat's "30 under 30" list in 2014, Teixeira created major successes at The Fifty/50 Group such as West Town Bakery's "Doughssant" and reworked versions of Chicago's iconic Baby Ruth candy.
A James Beard Award semifinalist in the "Rising Star Chef of the Year" category for his work at Homestead On The Roof in 2015, Teixeira believes in keeping it simple and local, letting nature tell him what ingredient is best. Focusing on simple variations without muddling dishes with excess ingredients, Teixeira presents menu items in a new and exciting way, using technology only to enhance natural flavors.
With professional inspirations including Chef Curtis Duffy, Chef Carrie Nahabedian, and his former pasty chefs, Teixeira respects their understanding that overnight success stories are usually years in the making and their dedication to growing with the times to ensure relevancy. Foreseeing more shared concepts in restaurants and a gravitation towards luxe breads, Teixeira sees that in today's world, people are more interested in where their food is originating. When not mixing up masterpieces for The Fifty/50 Group, Teixeira can be found traveling somewhere new, reading cookbooks, or watching PBS history documentaries.