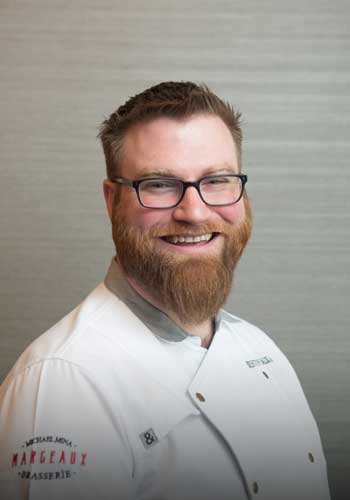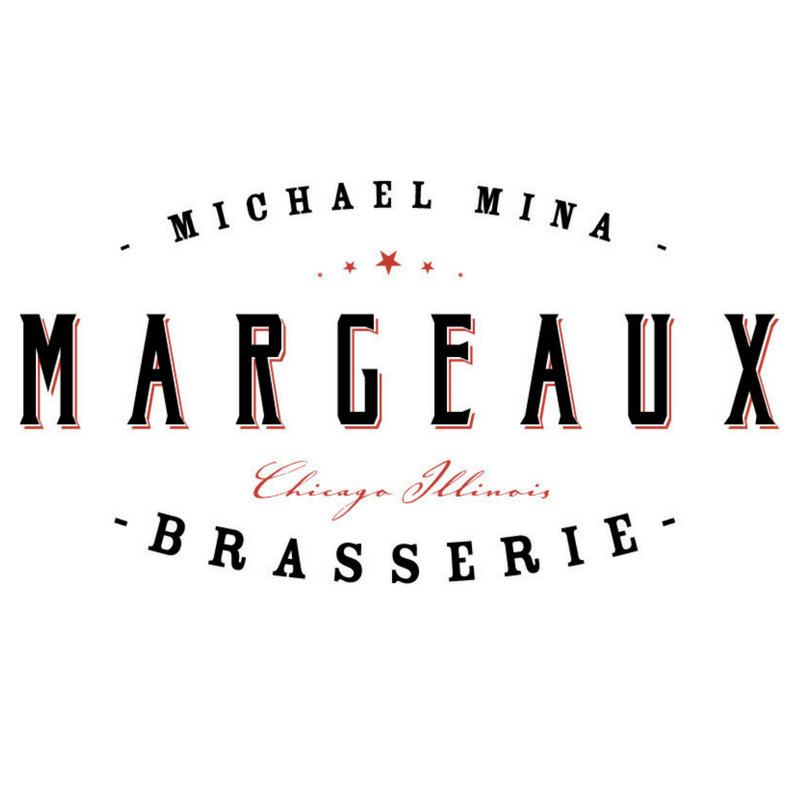 Brenton Balika serves as the Executive Chef of Margeaux Brasserie & Petit Margeaux, the two new French restaurants from the Michelin Star and James Beard award-winning Chef Michael Mina at the Waldorf Astoria Chicago.
Prior to joining the Waldorf Astoria Chicago, Balika worked as the Corporate Executive Sous Chef at MINA Group, a San Francisco- based restaurant company specializing in creating and operating upscale, innovative restaurant concepts. Key responsibilities included menu development and implementation, team evaluation, building and training exercises, event planning and site inspections. Collaborating with Chef Mina to create memorable dining experiences is a balancing act, where the cuisine is simple in presentation and purity of flavor, but with an intricate technique. A jack of all trades, Balika was also the Pastry Chef at Mina's Bourbon Steak in the Four Seasons Hotel in Washington, D.C.
During his career, Balika's time was well spent serving in various culinary capacities at notable hospitality and restaurant groups around the world including Celebrity Cruise Lines in Miami, Florida; Restaurant Bradley Ogden at Caesars Palace and RM Seafood at Mandalay Bay Resort & Casino in Las Vegas, Nevada; and Tenzing Wine & Spirits and The Dawson, a Billy Lawless restaurant in his hometown of Chicago, Illinois. Experiencing and experimenting with cuisines coast-to-coast, Balika is versed to develop and implement menu concepts at the restaurants in the Waldorf Astoria Chicago, which cater to global travelers and Chicagoans alike.
Destined to become an artisan, Balika's culinary skills were fostered at an early age growing up in the "farm-to-table" Midwest environment amongst a family of craftsmen, who worked and dined together seven nights a week. A true labor of love, Balika transformed his passion into his studies and graduated from The Culinary Institute of America New York in 2004. Balika furthered his longstanding passion for food and wine by achieving certifications as a Level One in the Court of Master Sommelier, a Sake Advisor, and as a Beer Server. With a degree in hand, Balika was industrious to work for some of the nation's leading chefs commencing with Chicago's very own Charlie Trotter, where his passion for artisanal cheese making began. Under the direction of Chef Bradley Odgen at Caesars Palace, Balika's contributions were realized when the restaurant received 1 Michelin Star, Mobile 5 Stars, and the Wine Spectator Grand Award. Today, Balika is honored to once again represent Chef Michael Mina, who has been a guiding force in his career, at his two new French inspired restaurants at the Waldorf Astoria Chicago.
At 35, Balika resides in Chicago's Logan Square neighborhood, where he enjoys reading and adding to his cookbook collection. When not participating in food festivals himself for work, he appreciates relishing in a taste of Chicago. Adventurous at heart, Balika likes to take to the open road on the 606 Trail to connect with the community.
Margeaux Brasserie
Waldorf Astoria 11 East Walton Chicago , IL 60611