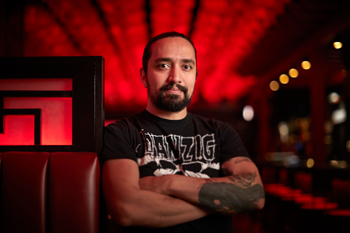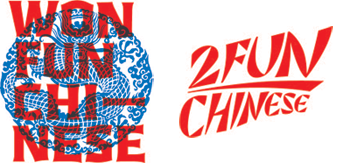 Ben Ruiz is chef of recently-opened Won Fun Chinese and 2Fun Chinese. A restaurant industry veteran of over 8 years, Ruiz has worked in the kitchens of esteemed Chicago restaurants including Gilt Bar, Green Street Smoked Meats, High Five Ramen, MK, Bom Bolla and Pub Royale.
Growing up in Ottawa, Illinois, Ruiz first discovered his love for food while an undergrad at Michigan State University, when he was forced to cook for himself and wanted to eat food that was comforting, substantial and healthy. After graduation, while working in construction, Ruiz found himself spending most of his free time cooking or dining at restaurants or bars. He made a quick career change and enrolled at the Cooking and Hospitality Institute of Chicago, now Le Cordon Bleu.
Most recently, Ruiz served as executive chef of Austin Baker's Bar Marta. Named to Chicago magazine's 2016 Best New Restaurants, Bar Marta and its eclectic American menu with Italian and Asian influences has become a neighborhood staple as well as a destination for Chicago diners.
After opening Bar Marta in 2015, Ruiz embarked on a four-week backpacking trip traveling throughout China. He had the rare opportunity to eat in the most remote, non-tourist areas discovering the country's soul food and experiencing home-cooked meals. This trip sparked his passion for learning about other cultures and staying true to their vibrant cuisine, which led him to join Baker on his next project, Won Fun and 2Fun Chinese in Chicago's West Loop.
In preparation for opening the new concepts, Ruiz returned to China with Baker on a 10-day immersion and menu development trip to Chengdu, Shanghai and Beijing. On this trip, the duo took a deeper dive into the late night and street food options found throughout the country. While at the Sichuan Institute of Higher Cuisine, he gained a newfound appreciation for Sichuan-style cooking and an understanding of the importance of balance between sweet, sour and spicy to create the region's distinct "mala" flavor.
When he is not in the kitchen at Won Fun and 2Fun Chinese, Ruiz can be found dining at Yan Bang Cai and Ma Gong La Po in Chinatown, The Continental in Humboldt Park, or planning his next return to China to travel the ancient spice road.