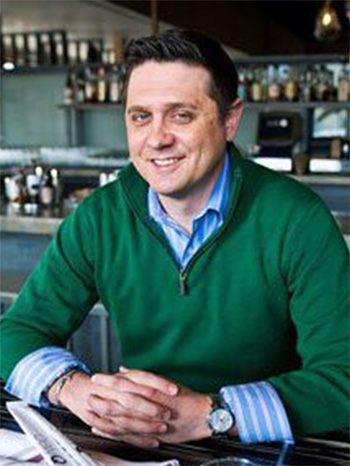 With a passion for amazing food and wine combined with impeccable service in a terrific atmosphere, Alex Smith brings more than a decade of hospitality experience to his role as Asst. General Manager of Green River Chicago. Alex began his culinary career in Detroit, where he spent seven years learning the ins and outs of the industry at notable local restaurants including Saltwater in the MGM Grand, Seldom Blues Jazz and Supper Club and Country Club of Detroit. In 2009, Alex relocated to Chicago and took on the role of General Manager at the renowned Michelin-star restaurant, Boka. Alex also served as General Manager of Limestone Brewing Company in Plainfield, Ill and Operations Manager for Prasino, with locations in La Grange and Chicagoís Wicker Park neighborhood, before joining the Cornerstone team, working as General Manager of bellyQ in 2012. In 2014, Alex brought his love of great wine, food and service to ENO Wine Bar where he has served as General Manager and Wine Director until September of 2016. He is now transitioning into a new role as AGM of Green River Chicago, where he brings his knowledge and experience to the beverage program and dining room. Alex accredits his successful career to his love for crafting memorable and unique dining experiences for his guests.
Alex is a graduate from Purdue Universityís Krannert School of Business and has also completed his first sommelier certification from the Court of Master Sommeliers. In his spare time, Alexís varied interests include non-fiction books, sustainable farming, and cooking!
We are participating to give support and show respect for our colleagues in the F&B industry, while contributing to a worthy cause in the CFF. It is a win-win!