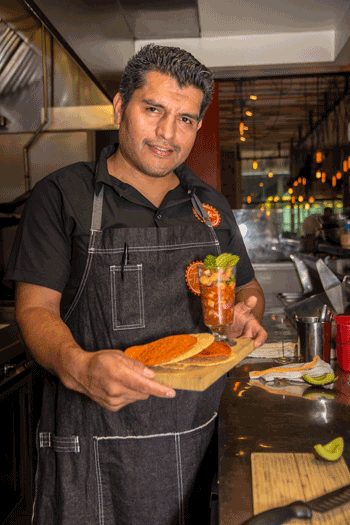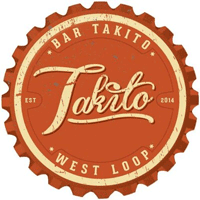 Born in the State of Puebla in Mexico, Chef Alberto knew at an early age that food would become his passion, and his entire belief system would revolve around the culinary world of Latin American cuisine. His experiences at some of New York City's finest restaurants (El Teddy's, New Leaf Café) would eventually bring him to Chicago where he led the culinary teams at the original Zapatista (South Loop) ad Revolucion Mexican Steakhouse (Lakeview East). His flavors are bold, yet refreshing; unique, yet approachable, and created a 100% Gluten Free lunch & dinner menu, while working with local farms and the finest in produce.
Importantly, Chef Alberto has a charming table presence. If he's not working beside his staff either preparing, completing, or finishing his plates, you'll find him working with the service staff delivering food to tables, introducing himself, and occasionally spending time with guests.
"He has an impressive combination of skills, poise, and unselfishly shares his knowledge to his staff and anyone who has an interest," says Owner/Operator Mario Ponce (Takito Kitchen, Wicker Park).