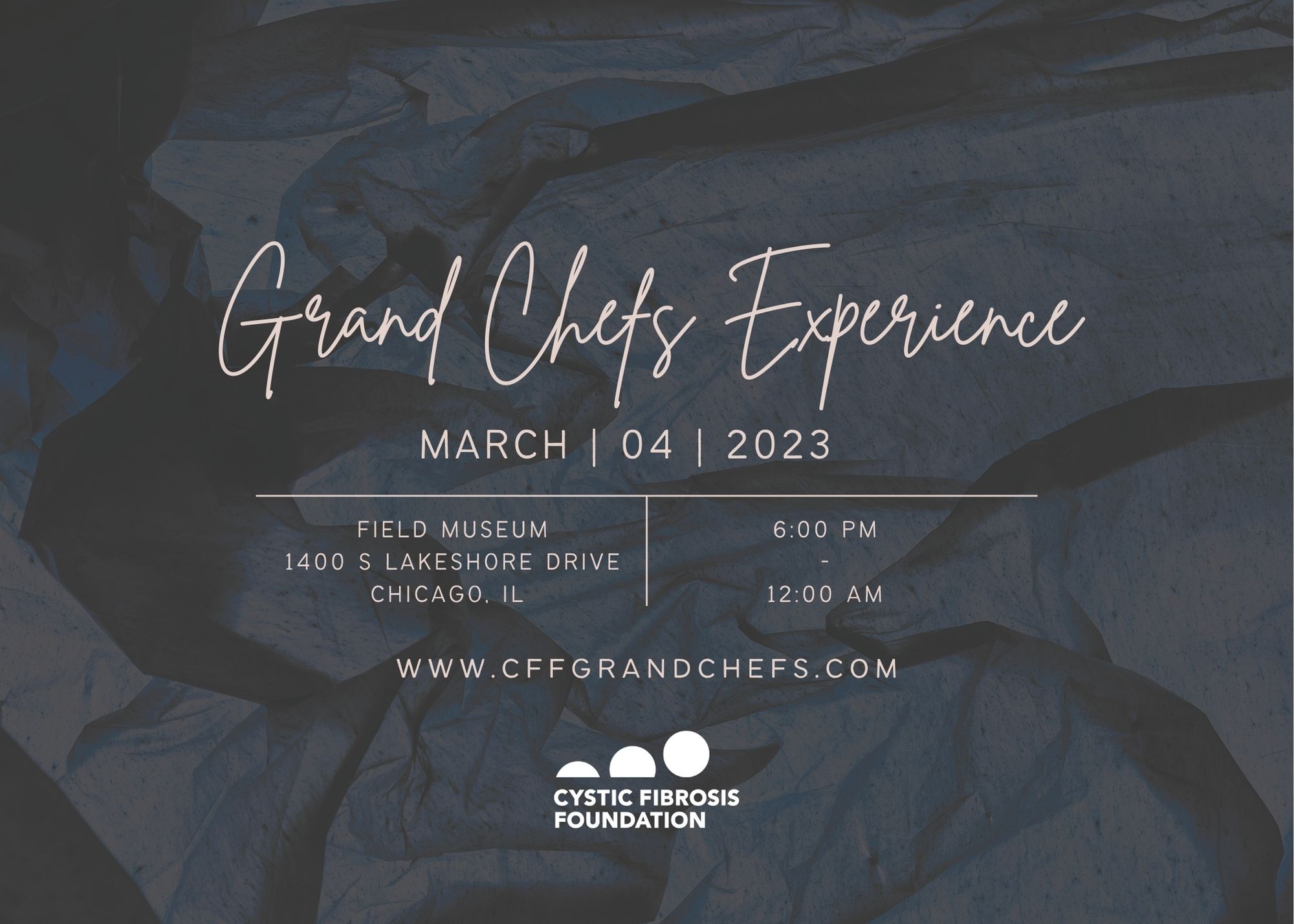 Grand Chefs Experience 2023 has sold out for individual tickets and table sponsors! Nightcap tickets are still available for purchase. Please contact Olivia Coady with any questions at ocoady@cff.org or 872-265-1012.
In 2022, we celebrated the return of the Grand Chefs Experience raising over $500,000 in support of the CF Foundation. We look forward to the one-of-a-kind tasting once again, welcoming over 600 supporters to an exclusive evening of custom cocktails and signature hors d'oeuvres from top restaurants in Chicago.
The evening includes a spirited live program featuring our honored CF Fighter and the opportunity to support scientific advancements during our bid for a cure and dynamic live auction.
Throughout the evening, food will be abundant, libations will be flowing, and your support will make us one step closer to a CURE.
Please note below that ticket prices will increase starting February 1, 2023.