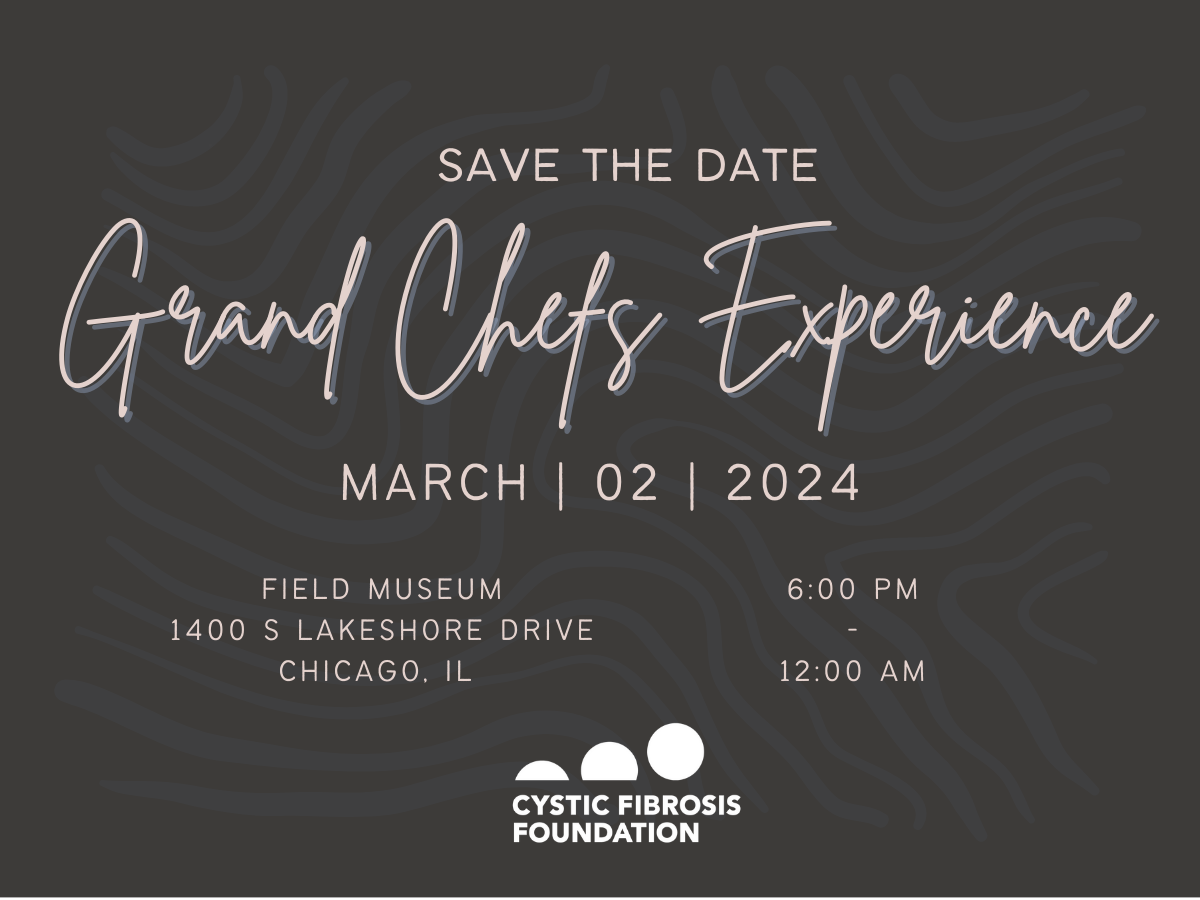 Thank you for joining us at Grand Chefs Experience 2023! With the help of talented chefs and mixologists, dedicated sponsors, and our amazing community over $550,000 was raised to help make CF stand for Cure Found. 
We look forward to the one-of-a-kind tasting again in 2024, welcoming over 600 supporters to an exclusive evening of custom cocktails and signature hors d'oeuvres from top restaurants in Chicago. Please save the date for March 2, 2024.
The evening includes a spirited live program featuring our honored CF Fighter and the opportunity to support scientific advancements during our bid for a cure and dynamic live auction.
Throughout the evening, food will be abundant, libations will be flowing, and your support will make us one step closer to a CURE.