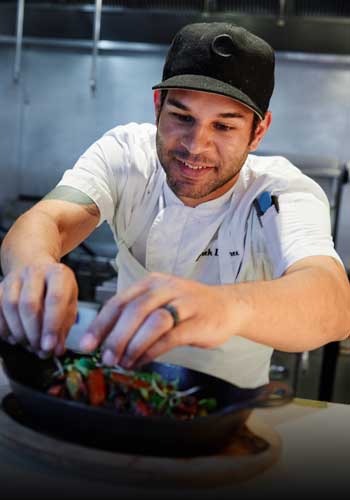 Derek Dupree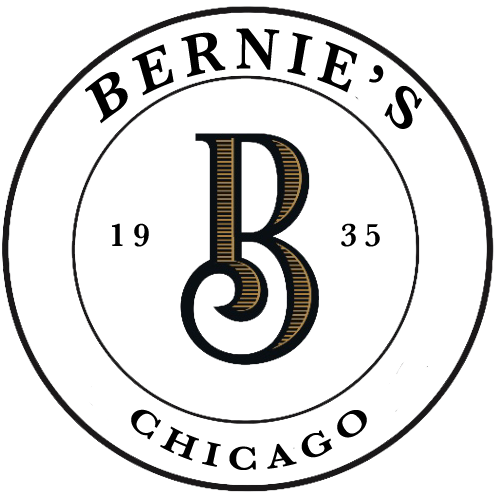 San Diego-born and Seattle-raised, Executive Chef Derek Dupree has never called one single place "home" for too long, and yet brings a level of refined comfort to each of his dishes at Bernie's.
Before beginning his culinary career, Dupree ventured to Honolulu, Hawaii to attend the University of Hawaii at Manoa on a baseball scholarship. During his time in
Hawaii, Dupree worked in an Irish pub assisting with nearly every aspect of the restaurant. This experience reinforced his love of cooking and the hospitality industry, so much so that he uprooted his life in Hawaii and ventured to Scottsdale, Arizona to attend Le Cordon Bleu.
Dupree completed his formal training and, after seeing videos of Chef Homaro Cantu's work at Moto, decided to pursue a career in Chicago. While at Moto, Dupree was introduced to the world of fine dining and felt confident enough to take his newfound knowledge to New YorkCity's Michelin-starred Eleven Madison Park. He went on to work at Commerce under his mentors Harold Moore and Carsten Johannsen, then to Betony where they soon after earned a Michelin star. Prior to joining Bernie's, Dupree acted as Executive Chef at Empire Hotel and as Executive Sous Chef at the Arlo Hotel.
He is passionate about fine dining and the attention to detail it requires, but is looking forward to putting his own stamp on Bernie's new American-inspired kitchen. Dupree has curated a menu that pays homage to beloved Bernie's classics while incorporating bold, seasonal flavors that leave guests coming back again and again